WA's leaders in wildlife medicine
Wildlife are essential for our ecosystems and life for all other species on Earth, including humans!
Together with our team of dedicated staff and volunteers (and the generous support of our sponsors), our mission is to improve the welfare of wildlife through our animal rescue, treatment, rehabilitation and conservation services.
One major accomplishment is the WA Wildlife Hospital. A purpose built wildlife veterinary hospital open 365 days each year, with qualified, experienced veterinarians on-site each day!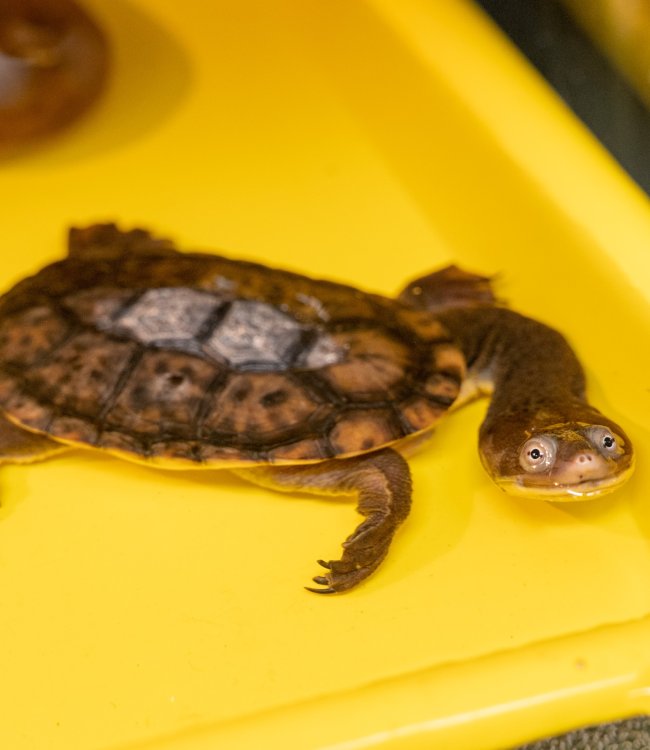 Meet the patients that need our help!
The WA Wildlife Hospital admits more than 6500 animals each year, across 280 different species. Below is just a small selection of our patients, demonstrating the diversity of the species of animals treated and rehabilitated at the WA Wildlife Hospital.
We conserve wildlife through our environmental education programs!
Our wildlife tours for adults and families are an exciting way to get up close and personal with some of Western Australia's unique wildlife. Guests experience a behind the scenes look at the WA Wildlife Hospital, the busiest wildlife rehabilitation facility in the State, and learn about the important work being done to care for injured and orphaned animals. In addition, guests have the opportunity to meet some of the resident animals that call WA Wildlife home, including Vinnie the Wombat and Banjo and Bindi the Alpine Dingos. Each tour is expertly guided by one of our knowledgeable staff, who will share fascinating insights into the animals and their behaviours. Our educational tours provide an unforgettable experience for guests of all ages, and are a must-do activity for anyone interested in wildlife conservation and animal welfare.

Our environmental education programs for schools are an exciting and hands-on way for students to learn about the environment and the important work being done to conserve Western Australia's environment. Students have the opportunity to go behind the scenes and see how a busy wildlife hospital operates, learning about the challenges of caring for injured animals and the importance of wildlife conservation. Our programs are tailored to link with the curriculum and we work directly with teachers to create a program that meets the needs of the students. Through our engaging and interactive teaching methods, our environmental education programs have received high praise from schools and have inspired many students to develop a passion for environmental conservation and animal welfare.

Our training programs are designed to provide professionals in the veterinary, mining, wildlife rehabilitation, and animal welfare sectors with the skills and knowledge they need to excel in their fields. Our programs are tailored to meet the specific needs of each industry, ensuring that participants receive relevant and practical training they can apply in their day-to-day work. Our trainers are experts in their respective fields and use a range of interactive and engaging teaching methods to ensure that participants are fully engaged and motivated to learn. Our training programs are highly regarded in the industry and have helped countless professionals to advance their careers and make a real difference in the lives of wildlife and the environment.