The first of it's kind
The WA Wildlife Hospital is the first of its kind in Western Australia. At almost 700m2 in size, it is a purpose-built facility with a capacity to house up to 10,000 animals each year.
The WA Wildlife Hospital commenced operations in April 2021 and (the building) was funded by the City of Cockburn as part of the Cockburn Wetlands Precinct redevelopment.
In June 2021, Lotterywest provided WA Wildlife with a generous grant that enabled WA Wildlife to fit out the Hospital. The Hospital is now equipped with specialised equipment, enclosures, and resources needed to give wildlife the best chance of recovery.
WA Wildlife receives no State or Federal government funding (excluding ad hoc grants) and is heavily reliant on funding from donations and sponsors to cover running costs.
The Hospital is open 365 days a year from 8.30am – 7.00pm and provides free medical services to wildlife brought in directly from the public, local rangers, or other veterinary clinics and rehabilitation facilities.
Caring for all native animals
"Helping Wild Lives Live" is more than just a tagline, it is a profound philosophy that speaks to the very essence of our relationship with the natural world. It is a reminder that we are not separate from nature, but rather an integral part of it. Our actions, no matter how small, have a ripple effect that can impact the delicate balance of ecosystems and the lives of the creatures that call it home.
In a world where humanity often dominates and exploits the natural world, "Helping Wild Lives Live" is a call to action for us to recognise the value of all life and to take responsibility for our impact on the planet. It is a reminder that our actions have consequences, and that each one of us has the power to make positive change in the world.
Furthermore, "Helping Wild Lives Live" is a message of hope. It reminds us that even in the face of seemingly insurmountable challenges, we can make a difference. By taking small actions in our daily lives, we can contribute to the greater good and help protect the natural world for generations to come.
Ultimately, "Helping Wild Lives Live" is a philosophy that encourages us to live with compassion and respect for all living things. It is a reminder that we are not separate from nature, but rather a part of it, and that we have a responsibility to protect and preserve the incredible diversity of life on our planet.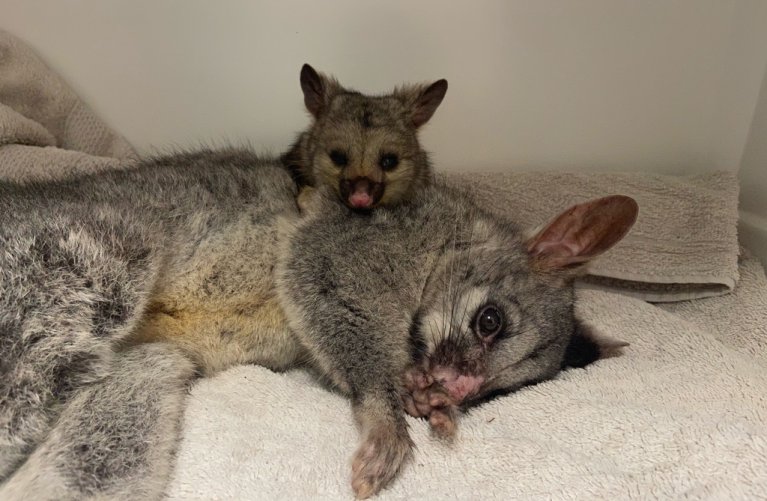 Our wildlife ambulance is ready for emergencies
In February 2021, WA Wildlife commenced the WA Wildlife Ambulance, the first wildlife rescue service in WA with paid Rescue Officers. This wildlife rescue service in Perth allows for timely rescues 7 days/week.
The Ambulance and fit out was funded with a grant from the Foundation for National Parks and Wildlife.
The Ambulance acts as an emergency triage vehicle during bushfires and other emergencies. To maximise the Ambulance use when there are no emergencies, it is used as a rescue vehicle throughout the year.
Salaries for Wildlife Rescue Officers are covered by the Society for the Prevention of Cruelty to Animals International (SPCAI). To date, more than 2400 animals have been rescued from a variety of locations and situations.
The Ambulance is fitted with a range of speciality rescue and critical care equipment, including:
Intensive Care Units
Fluid pumps
Transport cages
Tranquiliser firearms
Net launcher
Tree climbing equipment
Emergency fluids
Nets
Ladders
A kayak
Tree pruners to rescue birds caught in netting
Radios, torches, lighting, and ropes